Prime Day 2022 exceeded all expectations with a stellar sales record of 300 million+ items purchased. As the anticipation builds for Prime Day 2023, eCommerce brands have a golden opportunity to capitalize on the immense shopper interest and make a lasting impact. To ensure your brand stands out among the competition, it's essential to implement key strategies that will elevate your visibility and drive sales during this high-stakes event.
Ensuring product availability and discoverability.
Monitoring search results and achieving page 1 visibility.
Securing the Buy Box position.
Monitoring Your Product Availability at Amazon
The first and foremost step towards Prime Day success lies in ensuring your products are available. 39% of U.S shoppers switch to competitors' brands when your products are unsearchable. Optimizing your inventory to meet the anticipated surge in demand and ensuring that popular items are well-stocked is key to avoiding the headache of products being out-of-stock and undiscoverable.
With Syndigo's Out-of-Stock report, you can easily monitor the real-time availability of your products at Amazon and other eCommerce site. This comprehensive tool keeps a close eye on inventory trends and ratios for you. You can easily track the availability of products and ensure you are not losing potential sales due to stock shortages. The OOS report comes with actionable insights as well, you can get real-time alerts of when to replenish inventory, and how to optimize inventory orders… so your products will never fall off Amazon's shelf, and customers can always search for them with ease.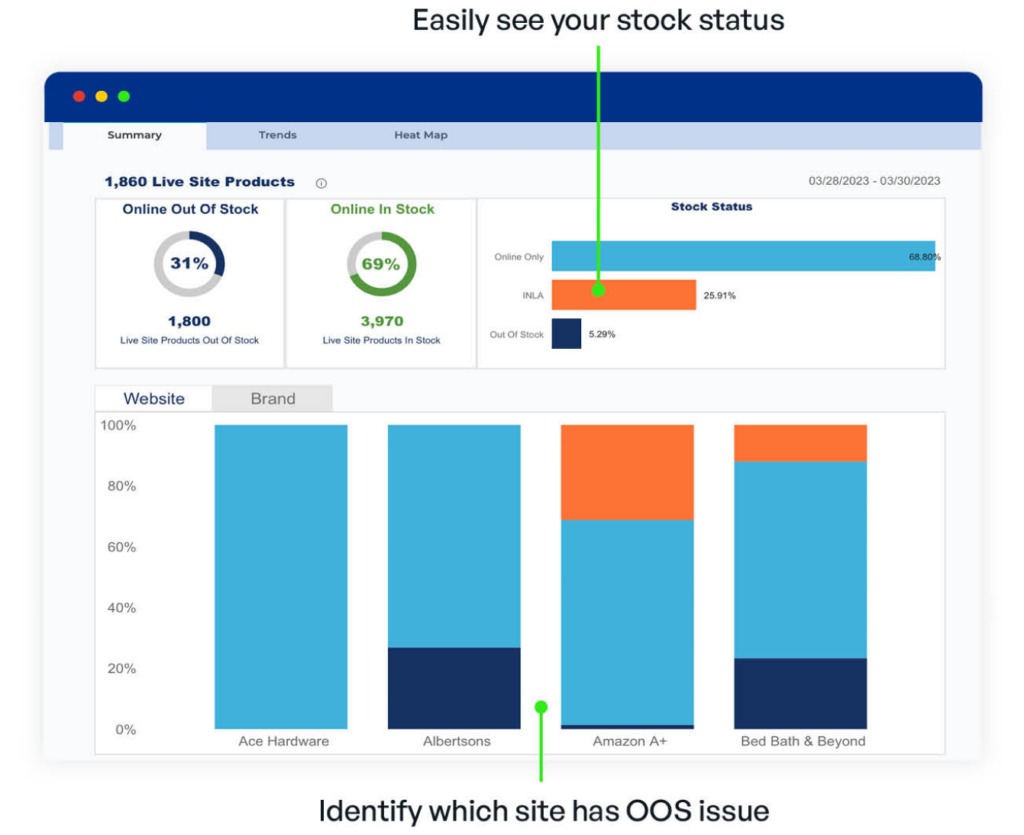 Winning the Amazon SEO Race
Many companies monitor their search performance on Google, but what about Amazon? Nearly 40% of traffic to your product detail page comes from searches on a retailer's site, and that traffic converts twice as often as searches that come from other referring sources. It is crucial to ensure your products show up on page 1 for relevant search terms.
However, manually monitoring search results on Amazon can be time-consuming and tedious. Searching for keywords, entering them one by one, and recording rankings in spreadsheets – this takes away from time better spent developing and marketing new products.
Fortunately, there's an easier way to monitor Amazon search results, and that's by using the automated Share of Search tools from Syndigo.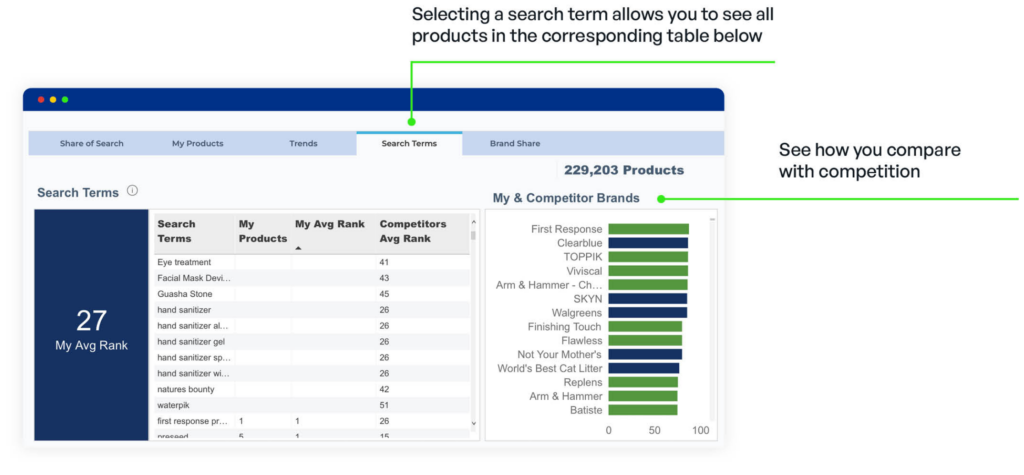 With our Share of Search reporting, we can help you:
Discover search terms of interest
Track those eCommerce search terms every day
Show how your products are ranking for the search terms you care about
Highlight competitors that are ranking for the same search terms
Understand the volume activity behind each search term
Syndigo eCommerce search rank analysis lets you easily determine whether your products are ranking high for the search terms that matter for your products. With that information in hand, you can take action to identify products that need to be optimized—or let us do the optimization for you.
Defending the Buy Box
After making sure customers can easily search for your products on page 1, the next step would be to secure that buy box.
The Buy Box refers to the white box to the right of the product image, containing the "Buy Now" and "Add to Cart" buttons. It is one of the top priorities for winning Prime Day since 82% of sales on Amazon come through the Buy Box.
To win the Buy Box, you need to perform strongly in sales and offer competitive prices at the same time. With fierce competition, various factors such as stock status, price, and shopper reviews come into play. That's why Syndigo's Buy Box Report becomes your essential aid, providing:
Provide detailed insights into the Buy Box performance for each product, such as who is winning if you're not and at what price.
Quickly monitor your Buy Box Won and Lost percentage in real-time.
Track whether your brands are credited as sellers when shoppers purchase/add-to-cart.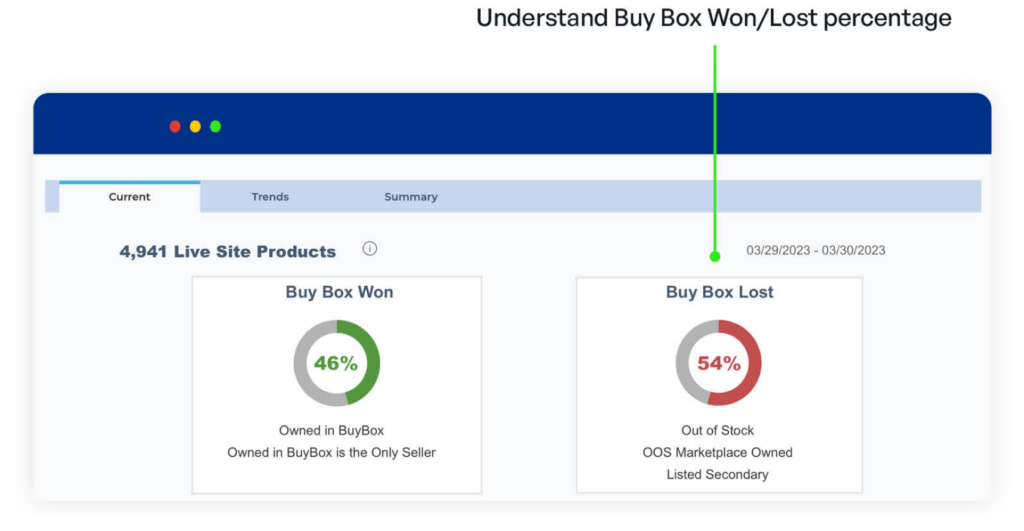 With the ability to monitor Buy Box status updates, brands can quickly react to changes in the market and adjust their strategies to stay ahead of the competition.
Prime Day 2023 presents an unparalleled opportunity for eCommerce brands to excel. Leverage Syndigo's capabilities to optimize inventory, track search rankings, and gain a competitive edge. Prepare for Prime Day dominance and experience remarkable growth in sales and brand visibility.