Today's world of online retailing provides a potential for huge sales growth with less overhead. However, the challenge is to stay on top of all the sites, consumer interactions, and product content moving in and out of the system. Here are Six Online elements you should be monitoring, with alerts to highlight if anything moves outside your parameters.
1. Is your product live?
Retailers sometimes deactivate product detail pages without brand approval, due to changing requirements, product or site refreshes, or miscommunication. The potential lost revenue due to product de-listing can be devastating without an early warning system and reporting. In order to ensure your product is live (and stays that way), it is important to track your item launches and discontinuations in a methodical way, with continual monitoring of eCommerce sites.
Understanding Content Health
Syndigo can help your brand optimize your online content experience with Content Health Reports. View one client's journey toward content excellence here.
2. Is your product Out of Stock?
In addition to having live product, it is important to know that your product is available through the eCommerce partner site, and when stocks are getting low. To avoid Out-of-Stocks and potential delisting, you need to be able to react quickly to inventory levels and improve your forecasting insights with Out-of-Stock alerts. In addition, by having the means to forecast and manage your supply, you may qualify for merchant and marketing campaigns designed to drive accelerated sales.
3. Are you gaining your Share of Search?
Share of Search is a top indicator of sales velocity – if you're getting to the top of search more often than your competitors, odds are you are converting more quickly as well. However, as search performance is continually changing, you need to be able to monitor how your brand (and your competitors' brands) are performing against important search terms. With continual monitoring you can understand any shifts in your share of search, either positive or negative.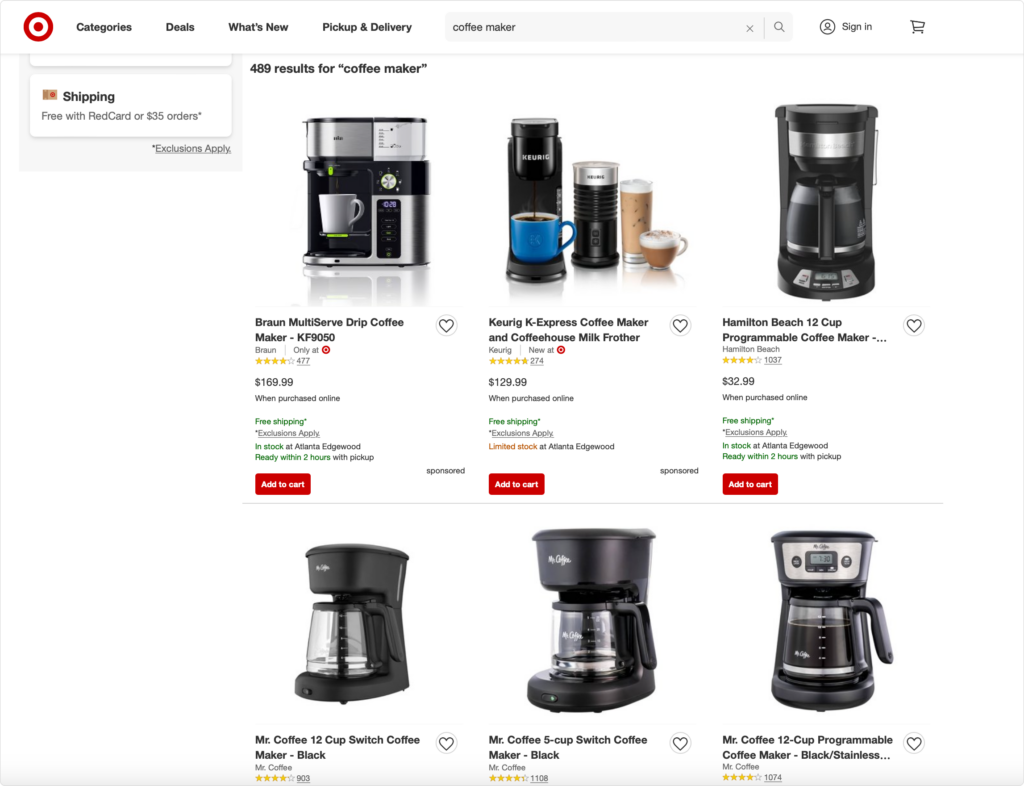 4. Have shoppers left New Reviews or Q&A?
Reviews are an area that many a brand manager has lost sleep over, as peer review has been shown to be a strong influence over shopper conversion. Q&A is also important in reinforcing a brand's benefits or a company's reputation. By receiving notifications on new reviews or questions left by consumers, you can augment your brand strategy long term, as well as ramp up sales for new product – or mitigate an issue quickly.
5. Are you losing sales at the Buy Box?
When it comes online sales, the Buy Box is the final moment of truth. If your product is sold through 3rd party resellers, the competition over price or other terms is highlighted here. How can you gain visibility into your distribution channels, to ensure proper pricing (and to enforce 3rd parties who are out of compliance)? By setting alerts that can flag the items outside the parameters you set on marketplace sites, you can ensure more profitable conversions.
6. Do you have a real-time dashboard with KPIs?
Finally, we all know what is measured can be managed, and KPI reports are a standard tool in a brand manager's toolbox. However, manual collection and reporting can be time-consumer and inaccurate, leading to possible wrong decisions based on the data. By building an automated report that can be sent to leadership, one that helps to visualize how different marketing levers influence one another, you can more efficiently tell the story of how your marketing plan is succeeding.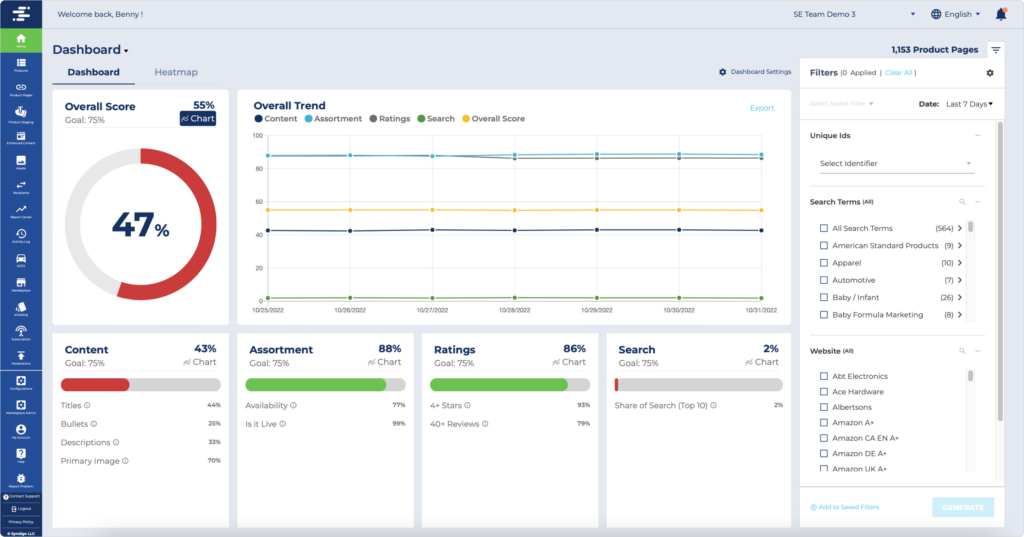 Monitoring your items via online selling platforms is a daunting task, and trying to do so manually is virtually impossible. However, with automated analytical monitoring tools from Syndigo, you can manage these top alerts (and many more) to ensure your product is listed and available, in the manner you intend. Learn more about Syndigo's eCommerce Analytics and reporting capabilities.