Prime Day 2023 is looming (July 11-12), and the race is on to adjust eCommerce strategies and make the most of Amazon's members-only annual shopping extravaganza.
Brands that captivate, engage and convert on Amazon are poised to win big and get a head start on a tumultuous shopping season that's likely looming through the rest of the year.
Prime Day 2022 generated an astounding $12+ billion in sales last year, and it's likely to top that number again this year. One notable vertical of big winners was the Small and Medium Sized Business category, which saw sales jump from $1.9 billion to $3 billion YoY.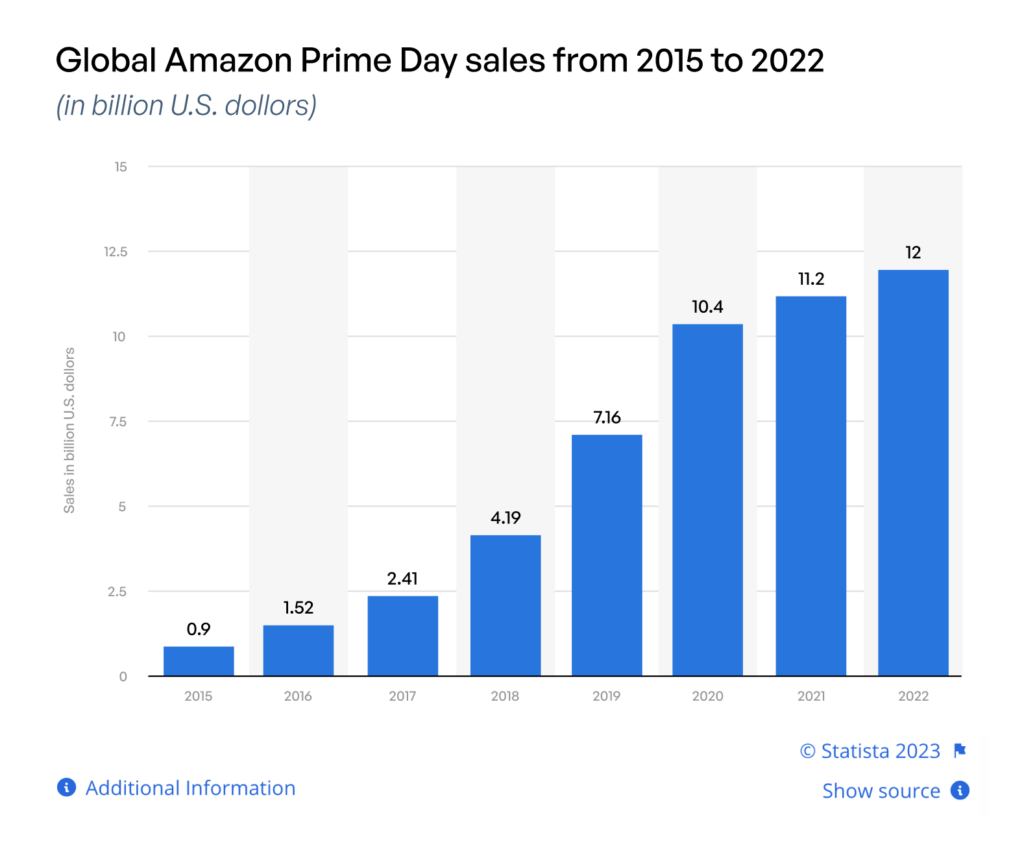 There's a huge total pie of potential revenue at stake, and you're in for a fight if you want to get your slice. Prime Day is fiercely competitive, with countless sellers and deals vying for shoppers' attention.
So what's the winning formula? There are a few things that have proven to help drive shopper conversions. And even if you're not participating in Prime Day with your own Lightning Deals or other offerings, it's still possible to get some big wins. The increased traffic across Amazon's marketplace generates more opportunities to appear in search results, capture attention, and convert visitors to your PDPs (product detail pages).
Since many other retailers also now run Prime Day-adjacent promotions, there's even room for eCommerce victory beyond the walls of Amazon's site.
Competition will be fierce, and shopper attention will be fleeting. You'll need to be ready to make the most of every brief opportunity if you want to come out on top. Here's a sneak peek at what the most successful sellers on Amazon are doing to get ahead.
Search Rank Monitoring
The battle for Prime Day often starts well before a potential customer even visits a PDP (product detail page). Though a lot of Prime Day sales are driven through product highlights and deals on Amazon-featured pages, a significant portion of transactions are still driven via user search.
The most successful brands on Amazon know this, and they keep a close eye on the internal Amazon SERP (search engine results page) for keywords and search terms they determine are important for their strategy.
An Amazon SERP serves as a 'digital shelf' where shoppers get their first look at available options.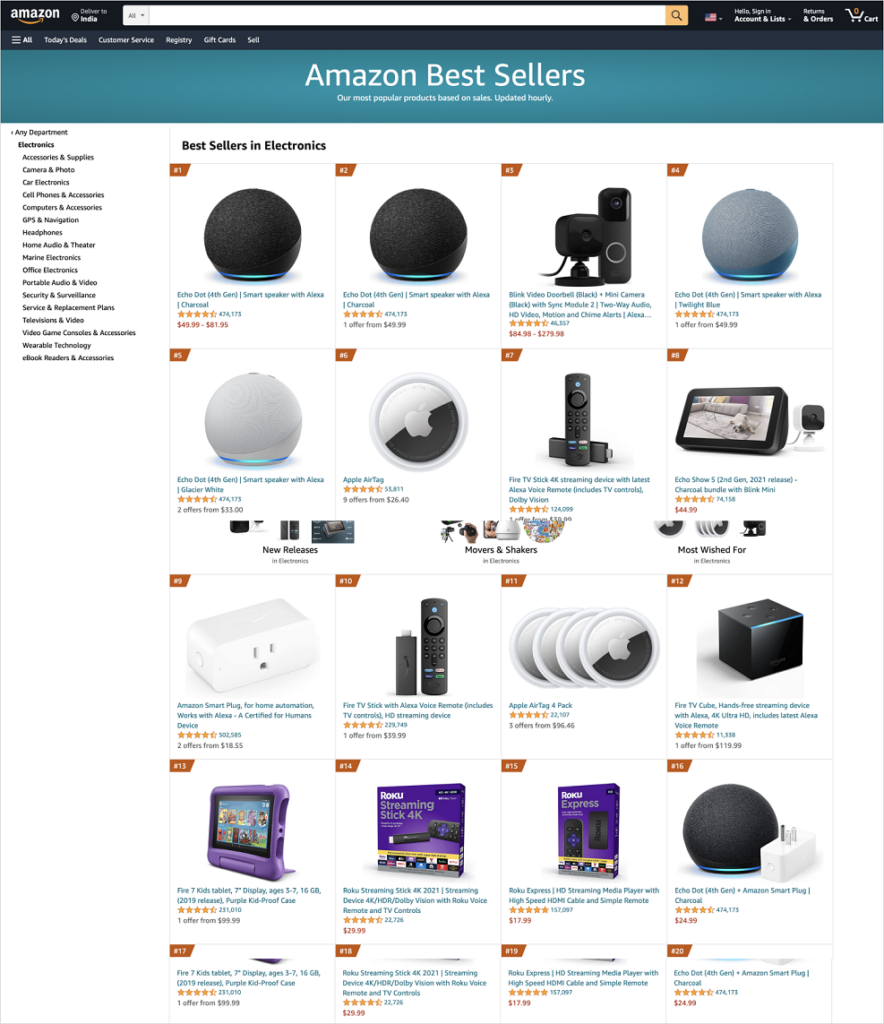 Closely monitoring the digital shelf—the arrayment of products and other content on an eCommerce store page—is critical to success on Amazon. A prominent place on the front page for the right high-value keywords ensures your products are being discovered and considered. It also means you don't need to be spending on pricey paid advertisements and placements to ensure your products are getting seen. It also means you don't need to be spending on pricey paid advertisements and placements to ensure your products are getting seen.
Learn more: The Fastest Way to Monitor Search Rankings on Amazon
Rankings can shift quickly, especially during periods of rapid change like Prime Day. Top sellers on Amazon get regular updates on rankings (and where their competitors stand) so they can make real-time adjustments to their product content and paid advertising strategy.
With Syndigo, they're able to get automated 'share of search' reports that cut down on manual tracking and give ready access to the data they need.
Paid ads are another way these digital shelf analytics come in handy for top brands.
If you're not organically ranking at or near the top of the SERP, sometimes you'll want to pay Amazon for a spot. But advertising on Amazon can get expensive, fast. You want to avoid unnecessarily paying for a spot if you're already in the organic rankings. Careful monitoring of digital shelves on Amazon from a single hub makes sure you're not wasting ad spend so you can keep it focused on high-value keywords where they stand to make the biggest impact.
Direct Connections for Agile Reactions
Speed is everything when it comes to winning in our real-time economy. The frantic pace and limited window of Prime Day make nimbleness and responsiveness all the more important.
When you need to make a quick adjustment to your product information and content or get a product to market quickly, there's no better way to submit updates to Amazon than through its direct APIs. These connections accelerate the passage and approval of data and assets to your Amazon Vendor or Seller Central, and provide valuable real-time feedback about data quality and publication confirmation.
The most competitive brands on Amazon use these connections to quickly respond to a competitor's changes, promote time-sensitive messaging, amend mistakes, and test the effectiveness of different content.
Rigorous product type rules and data validation ensures product content is formatted and categorized according to Amazon's strict standards so it gets published as quickly as possible.
Want to fast-track your product information and asset submissions to Amazon? Learn more about Syndigo's direct API connections and custom taxonomy rule-sets for major retail and marketplace recipients.
Differentiating PDPs With A+ Content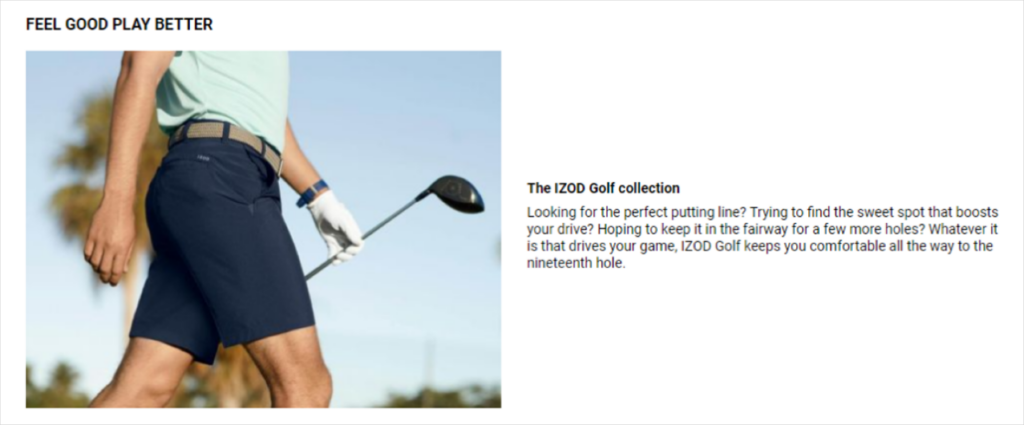 Once a shopper makes it to your PDP, you usually only have a few moments to captivate their attention and keep them on your page—especially during an event like Prime Day when there's always another intriguing offer to explore.
One of the best ways leading companies develop highly engaging product pages and keep shoppers reading is by rounding them out with Amazon A+ content.
A+ Content is enhanced product content that offers more complete, compelling experiences on Amazon product pages. It offers a variety of benefits: greater ability to tell your brand story, interactive experiences that drive engagement, in-depth information that reduces returns, and best of all—an average of 39% more conversions.
Top brands on Amazon use A+ content in many creative ways, including comparison charts, mesmerizing lifestyle imagery, in-depth product details, and more.
Syndigo makes generating and publishing both core content and A+ content to Amazon effortless and intuitive. Easy-to-use, high-performing A+ templates guide you in creating widgets that helps you get interactive content accurately to your consumers based on Amazon requirements. Click here to learn how top performers use our special partnership with Amazon to get enhanced content live quickly and increase sales.
Harvesting A+ Amazon Content
Lots of brands put a ton of effort into making their Amazon PDPs look great. That makes sense considering it accounts for 56.7% of the U.S. eCommerce market. But that still leaves a large amount of potential sales elsewhere, especially for brands that have found success on other eCommerce platforms.
What if you could take the incredible content you've worked so hard on for Amazon and get it up on your pages located on other eCommerce sites? Thanks to Syndigo's Amazon Content Harvesting capabilities, you can do just that.
It's a low-effort, high-reward way to scale up all the thought, creativity and strategy poured into your Amazon pages across your eCommerce portfolio. Syndigo can extract the information and assets you prepared and published on Amazon and reformat them to work and look great on any number of the world's leading online retail sites.
Amazon – Content Harvested by Syndigo

This empowers leading brands to thrive not just on Prime Day, but across the eCommerce ecosystem through the busy holiday season and beyond.
Win Prime Day With The Prime Provider
Syndigo's unique partnership and best-in-class solution equip you with everything you need to win on Amazon on Prime Day and throughout the year.
Don't get left behind or miss out on sales when they matter most—join the leading brands using Syndigo to get an edge on the world's premier eCommerce marketplace.