Digitally engaging with customers who make in-store purchases can increase the potential for additional revenue
It's impossible to succeed as a viable eCommerce site unless it has at least one of these attributes: better service; cheaper prices; proprietary products; and/or unique shopper experiences. And your potential customers likely are already loyal to a particular retail site (or sites) that can serve one or more of these attributes. That is why many brands opt to sell through large retail channel partners in lieu of a direct website, to reach more customers and increase distribution.
With so many ways for your shoppers to buy product(s), how can a brand connect directly with the ones who don't purchase from your website, or online at all? Here are three ideas for building an audience of customers who buy from somewhere other than your direct website or retail store. Some of these may seem counter-intuitive or out of date; however, they can be effective ways to connect with your customers.
1. Product Registration
Product registration and warranty cards used to be a common form of capturing consumer information for engagement. And more expensive products still often to come with a product registration form. However, today, some retailers also offer limited warranty or return policies similar to that of the manufacturer's warranty. And if that is the case, it may not make sense for a consumer to register products with the manufacturer.
However, it is sometimes easier to collect product registration, requiring simply a name and email address. And if they provide an email address (with the ability to opt out, of course), you can leverage the list for remarketing. Further, with an email it may be possible to leverage Facebook custom audiences to enable remarketing and look-alike modeling if you can connect the email address to a Facebook profile. The waterfall below helps to visualize the formula for determining how many purchasers can actually be marketed to based on product registration.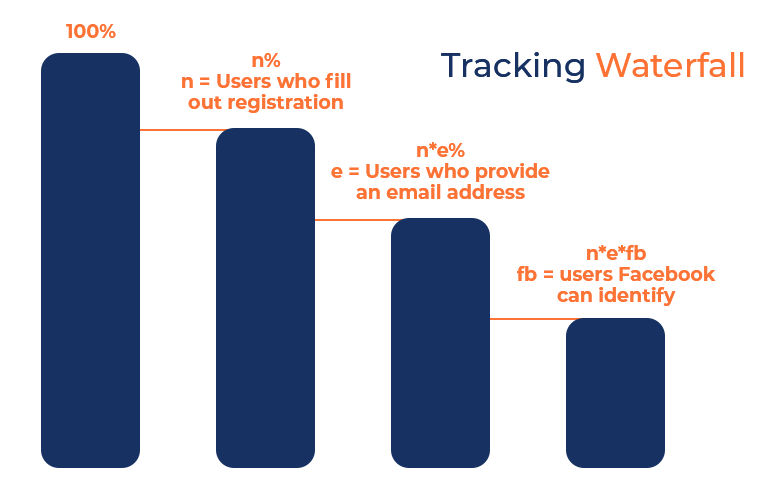 2. Social Media Promotions
When you don't have an expensive product and the significant percentage of sales occur offline, establishing an ongoing connection with your customer base is a challenge. However, social media outlets including Facebook, Twitter, and Instagram, plus Pinterest, Snapchat and YouTube, present solid opportunities to connect with your customers by offering specials, coupon codes and promotions for repeat purchases.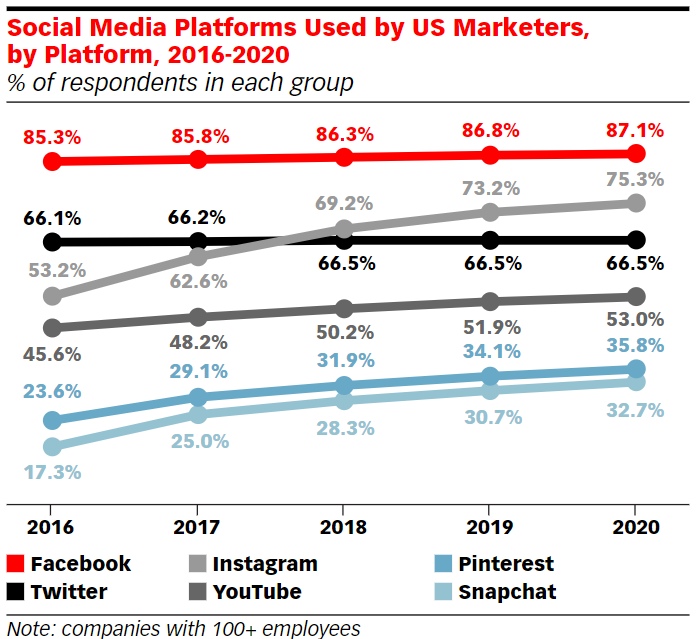 Source: eMarketer
Consider the situation where someone purchases a Logitech BOOM Mini at a big box store and pays in cash. The brand, Logitech, is two degrees away from the customer and will most likely never be able to connect with them – unless they can incentivize the customer enough to voluntarily opt into communication. Possible incentives can include post-purchase giveaways, promotional merchandise, and offers that include socially sharing or posting on a specific hash to receive a discount on a subsequent purchase. Knowing this will be a secondary purchase, the brand, Logitech, can get more aggressive with the offer as margin was already made on the initial purchase.
Integrations with sites like Instagram, Pinterest, Facebook and Twitter allow brands to link purchases and put customers on a list for future communications. Building off Method 1, the goal is to maintain engagement and avoid potential drop off points.
3. Device Activation
Let's say a local big box retailer has a sale going on for a streaming media player, and your shopper is able to save more by buying in store on promotion rather than online. After they make the purchase, during setup, the opening menu requests an activation code that directs the consumer to a web landing page to "activate" the device. The consumer creates an account, customizes the menus, and starts watching shows.
It is a subtle, yet effective method. The "activation" task ensures the consumer engages with the brand. This simple, non-invasive step allows the consumer to configure their device and customize features, while the brand is able to gather important consumer data like email and demographics.
Roku was a pioneering brand of this method, and not surprisingly, other streaming device manufacturers (Google, Apple, Amazon, etc.) have followed suit. Chromecast, Apple TV and Fire require a similar process to ensure the manufacturer gains customer engagement by allowing other retailers to sell their products.
Keeping in line with the tracking waterfall, Roku ensures that 100% of customers activate their device and engage with the brand.
As visualized in the different contact points within the waterfalls, it's all about limiting drop-offs. By providing an incentive, or better yet, requiring customers to create an account, will dramatically increase the likelihood of customers opting into engagement.
While not all products require activation, many can benefit from greater engagement through tactics like registration, social media and activation.
If your brand has the ability to continue engagement beyond purchase – by offering something of value to your customers in exchange for their contact information – it's likely that your customers will happily share.
Techniques like these can be beneficial in your marketing toolbox, to gain user information without appearing intrusive.