Research shows that 58% of U.S. retail sales will be digitally influenced by 2023.1 So, if you aren't analyzing the impact of your digital shelf as part of your commerce strategy, it's time to start.
To finish out our series on closing the loop in commerce, let's look at the final step — Optimize — and how to ensure your product content checks the right boxes to win on the digital shelf.
Optimize Your Digital Shelf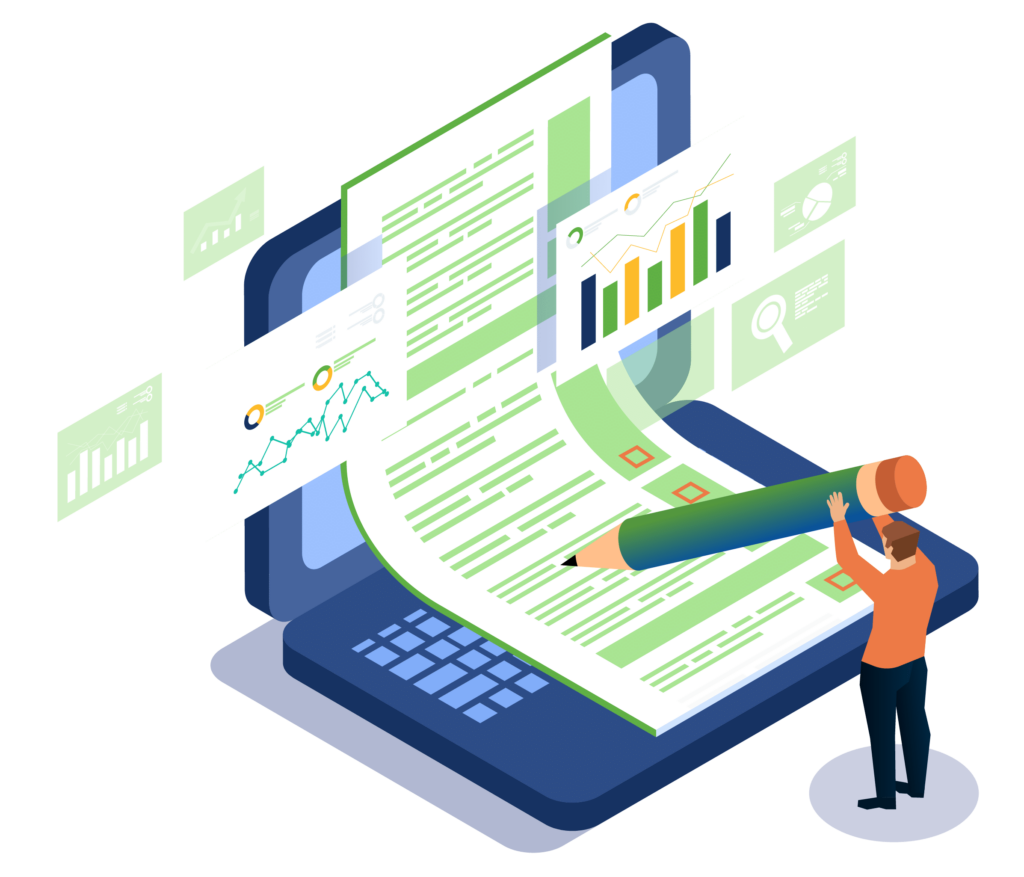 In Step 4 of Syndigo's Growth Loop, we talked about Engage and how delivering the right content in the right location on the product page helps you engage your customer. Now, let's look at the bigger picture: How to optimize your content through digital shelf analytics (DSA).
(Get an introduction to the Growth Loop here)
Gartner identified the importance of DSA in the retail product content life cycle in their report on scaling digital commerce:
"Brands and manufacturers need to analyze the quality of product content, ensure it matches the content they maintain internally, and continually optimize the content over time to effectively sell products online and increase revenue. This process is achieved through digital shelf analytics." 2
Essentially, DSA is like the 'check engine' light for your products. This data tells you when something is not working well or an important piece of product data is missing. Responding to these reports can make all the difference to your bottom line.
What Content Needs To Be Optimized?
Digital commerce is ever evolving. Markets and customer expectations change — and retailers implement new data requirements on a weekly basis. Without real-time monitoring, you can't keep up.
Types of monitoring include tracking competitor pricing, performance metrics, out of stocks, your share of the digital shelf, and more to make content adjustments (and boost conversion rates). By acting on this active content, you Optimize your performance.
Digital Shelf Analytics is one of four areas of reporting that can help you to create an end-to-end approach to optimization — all made possible through Syndigo's Content Experience Hub (CXH). Here is the complete list.
1. Digital Shelf Analytics
DSA gives you real-time product performance stats, helps you see how you compare to your competition, and shows you what customers are saying about your product.
Syndigo helps you take action with these reports:
Onsite Rankings (Search + Shelf)
Buy Box and Out of Stock
Ratings and Reviews
Click and Collect (Zip Code Tracking)
Pricing Intelligence and MAP
Competitor Tracking
2. Content Integrity
When you publish data through the Syndicate step, you will want to know that all the data is complete, meets recipient requirements, and is on the right sites.
Syndigo delivers all of this data—by retailer and more—through the following reports:
Product Readiness Score
Content Health
Compare with Live
Publication Status
Comprehensive Dashboard
3. Content Engagement
Engagement is about understanding what shoppers are doing on-page and what content drives better business outcomes. It is Step 4 in our Growth Loop. With actionable consumer insights, you can optimize product detail pages, improve add-to-cart rates, and increase total cart value.
Syndigo has a suite of analytics that can detail your consumer engagement, including:
Enhanced Conversion Report
Enhanced Coverage Report
Widget Insights
Video Engagement
A/B Testing
4. VendorSCOR
Retailers also want to know that their vendors are providing accurate and complete information. They know that bad or incomplete supplier data impacts their own shopper site quality, which also hinders sales and brand perception. Studies show that more than half of consumers will find a different site rather than struggle through sites that are difficult to navigate. Competition is too high to risk a subpar customer experience based on bad product data.
Retailers like Target use Syndigo to run vendor scorecards to check the health of vendor content against the retailer's requirements. These scorecards are then posted in the supplier's CXH account to view in real-time, so they can fix errors and omissions. Some retailers even penalize vendors who do not meet a specific health score.
With Syndigo, you have access to this customized set of prescriptive content health scores, enabling you to fulfill retailer requirements and keep your content healthy.
The analytics tools we've covered are there to point the way, because making adjustments to optimize your content takes you full circle. From there, you can refine your ingested content, manage, syndicate, enhance, and optimize again.
According to Gartner, "DSA enables the manufacturer or brand to monitor product content, advise channel owners on better use (or warn them of problems), and generate insights for optimizing product content in the PIM or PXM.
However, insight generated from digital shelf analytics is of limited value if processes do not exist for acting on the insights. This can be achieved to different standards depending on the organization's level of maturity.3
Gartner describes these maturity levels as Good, Better, or Best. And to be the Best, the research firm suggests choosing a vendor that provides a "closed loop" process. But do these vendors even exist?
Not until Syndigo and Riversand joined forces.
Earlier this year, Syndigo and Riversand combined — and, together, we are now the only true end-to-end provider for every step in closing the loop: and Optimize.
We deliver a single commerce ecosystem encompassing multi-domain MDM and PIM, Digital Asset Management (DAM), Syndication, Enhanced Content, and eCommerce Analytics.
Ready to take the first step?
No matter where you are in the Growth Loop, Syndigo can help! To learn more, request a demo of our next-gen commerce solutions.
1 O'Shea, Dan, 58% of retail sales will be influenced by digital by 2023, January 2, 2019, https://www.retaildive.com/news/58-of-retail-sales-will-be-influenced-by-digital-by-2023/545080/.
2, 3 Lowndes, Mike, with Simon Walker and Jason Daigler, Scaling Digital Commerce Requires Product Content Life Cycle Optimization, May 18, 2021, Gartner Research.