Enhanced Content … Keeps getting better with Syndigo
Consumer engagement today is all about product experience. Whether it's grocery items, small appliances, DIY tools or just about anything else, it's important to highlight an item's unique benefits – the ways it desirable to a shopper, more than other options out there.
This may include core content like brand, or nutritional value, or perhaps the price posted. However in today's world of information-at-your-fingertips, brands and retailers have the chance to go much deeper, pulling a shopper in and engaging them with details beyond the label to reinforce an item's uses and benefits.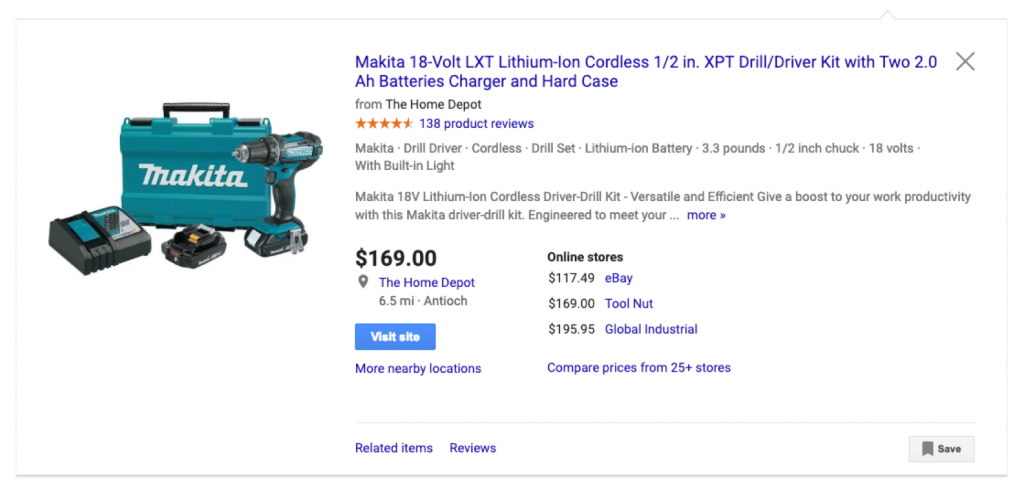 We know that the more consumers engage with a brand, the more likely they are to purchase. By providing more than just the item and a picture – such as engaging marketing copy, demonstration videos, entertaining ads, or comparison charts – shoppers increase their conversion rates by as much as 39% conversion lift. Engagement moves the needle, and enhanced content creates engagement.
This sometimes is easier said than done. Brands invest a great deal of resources in creating engaging product content, and retailers are building their eCommerce platforms to be unique. It's a challenge for both to ensure all the product details and assets are accurate, complete, and provide the best presentation of the item and the retail site. It's incredibly important to get the Core item information right, and on top of it, it's becoming increasingly necessary to include Enhanced content to drive shopper engagement and conversion.
The Next Step (Up)
At Syndigo, we've combined enriched Core information with Enhanced content to allow our clients to provide the best possible information to interested shoppers, through CXH, our integrated platform. That means that all the required product information, images and attributes can be combined and managed with a brand's marketing content, like advertising images, promotional videos, recipes or directions of use, comparison charts and even 360° animations.
Even better, some retailers are now offering the ability for their suppliers to post enhanced content up at the top of a product's listing. Since we know shoppers are more likely to engage with this information, and that they don't often scroll all the way down a page (on mobile, tablet or desktop), this capability is the next step for successful eCommerce sites.
With enhancements like these, it makes it easy to maintain consistency and control over the marketing message if you are a brand, and if you are a retailer, it ensures that product content will be engaging with shoppers, from the start.
These enhanced content capabilities are being embraced by retailers because they drive the shopper activity they need online and in-store. Recently, Walmart worked with Syndigo to enable enhanced content in the Engaging Hero, to highlight 360° product views on Walmart.com. This exclusive update is the result of a great deal of collaborative work with Walmart and we are very excited about the potential for clients.
See how enhanced content can look on Walmart.com:
Syndigo can provide retailers the capability to deliver enhanced content in the Engaging Hero. And our research has shown that if shoppers can engage with this enhanced content, conversion rates skyrocket.