The end-of-year sales cycle is rapidly changing. Once a reliable and predictable season for peak sales to round out the year, recent Q4 holidays have introduced new factors that are disrupting plans for retailers and brands alike. As the stakes, and the pressure to perform, continue to rise, now is the perfect time to study prominent trends and move to take advantage of them.
The lockdown of 2020 saw strong eCommerce spikes earlier in the year, tied to pandemic restrictions, with a second surge amplifying online activity due to quarantines and the traditional Black Friday promotions. Shoppers' online viewing impressions, however, remained high throughout the year, indicating a higher degree of customer interaction even as conversions had peaks and valleys. Overall, eCommerce traffic was strong throughout the year, and the extraordinary nature of pandemic restrictions helped to accelerate the trend in online purchasing, showing the equivalent of ten years' growth in just three months.
Enhanced Content Traffic 2019-2020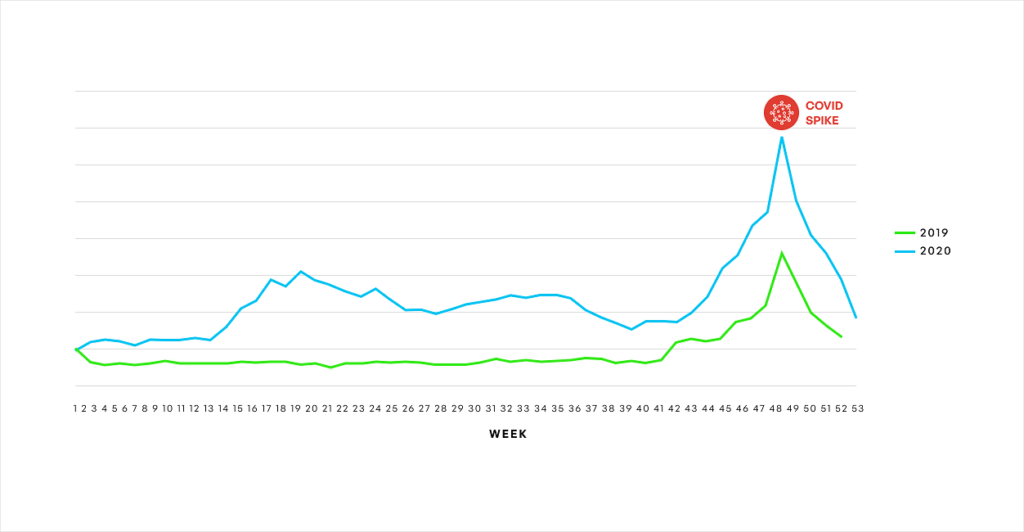 These peaks in activity around Black Friday/Cyber Monday did influence sales, however. In 2020, Syndigo charted a record-high $2.1 billion in sales that were related to products using Enhanced Content.
As 2021 progressed, it became clear that limited production, employment shortages, and supply chain issues resulting from the pandemic created an environment where consumers were looking to buy earlier as the holiday season approached. Sellers, too, began offering "Black Friday" deals earlier in the season, which would reduce the overall impact of the post-Thanksgiving holiday shopping season.
While still impressive as a shopping event, the Black Friday/Cyber Monday spike was not as high last year, as many sales had begun earlier. This "extended promotion effect" is becoming more the norm, as relative traffic is starting to tick up earlier in 2022 than it did in 2019 or 2021.
Enhanced Content Traffic 2019-2022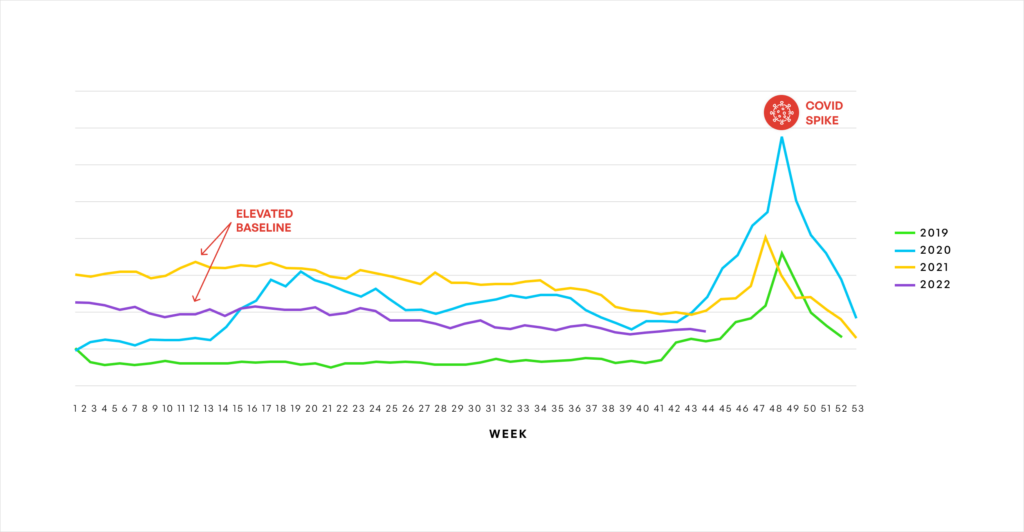 So, what do we see for this season? The online growth of past years has lingered, and so purchasing online will not be as concentrated on one weekend. Even as we may see a lower bump on the Black Friday/Cyber Monday weekend, the overall season should see increases. So far, the early sale and shopping trend is continuing—some big retailers aren't waiting until Thanksgiving. Amazon, for example, held their second Prime Day in October of this year which could pull holiday sales forward. Walmart is getting a jump on its Black Friday season, launching November 7 and continuing through the 28th. Other large retailers are also laying claim to "early" sales promotions in order to drive sales. And while eCommerce continues to grow in dollar sales, it is anticipated to be a lower percentage of total sales than 2020 and 2021, as shoppers are also returning to physical stores, in addition to shopping online.
Despite inflation and economic headwinds, shoppers appear ready to buy—a return to their holiday anticipation from years past. Business consultants McKinsey note a cautious optimism going into the shopping season. This shopper excitement is tempered somewhat by their desire to find good deals (and presumably the patience to wait if the offer isn't there). McKinsey noted a 21 percentage-point increase in consumers who were eager for the holiday shopping season compared to 2021, with 40% (mainly younger and higher-income consumers) intending to splurge on purchases during the holidays.
Other commerce sites are tapping into these shopper concerns as well. For example, Target-owned Shipt is working to address inflation concerns with their own deep-discount promotional deals starting Saturday November 5.
Regardless of the category, it's important for both brands and retailers to note that shoppers will be alert, looking for deals, and purchasing earlier in the traditional year-end sales cycle. It is more important than ever to make sure product pages deliver an engaging shopper experience, so they can connect, interact…and click the add-to-cart button. Syndigo has often noted that Enhanced Content can drive better interactions and higher conversion rates. This is even more important with deal-sensitive shoppers, because once a shopper leaves the page it is incredibly difficult to get them back.
Investing into quality, accurate digital product content has a big impact on in-store sales, too. Highlighting a product's benefits online—creating a complete experience—complements the in-store component if a shopper chooses to research first and then buy in-store.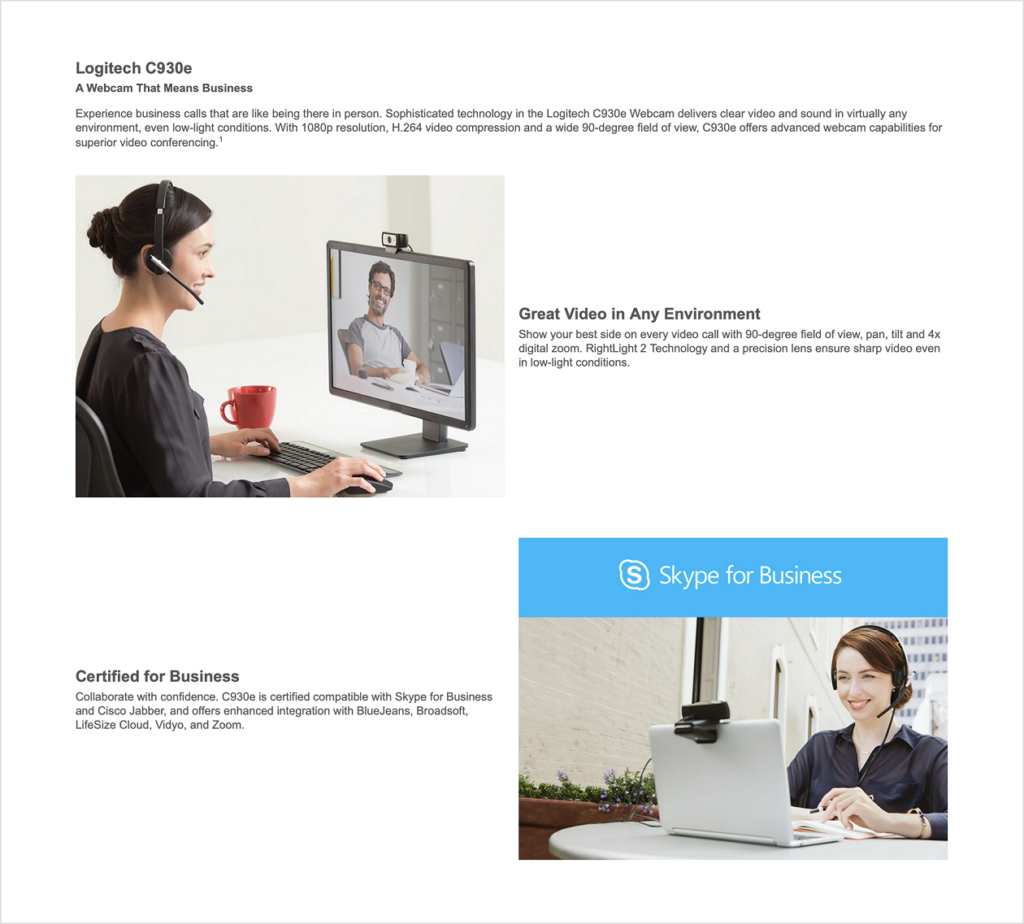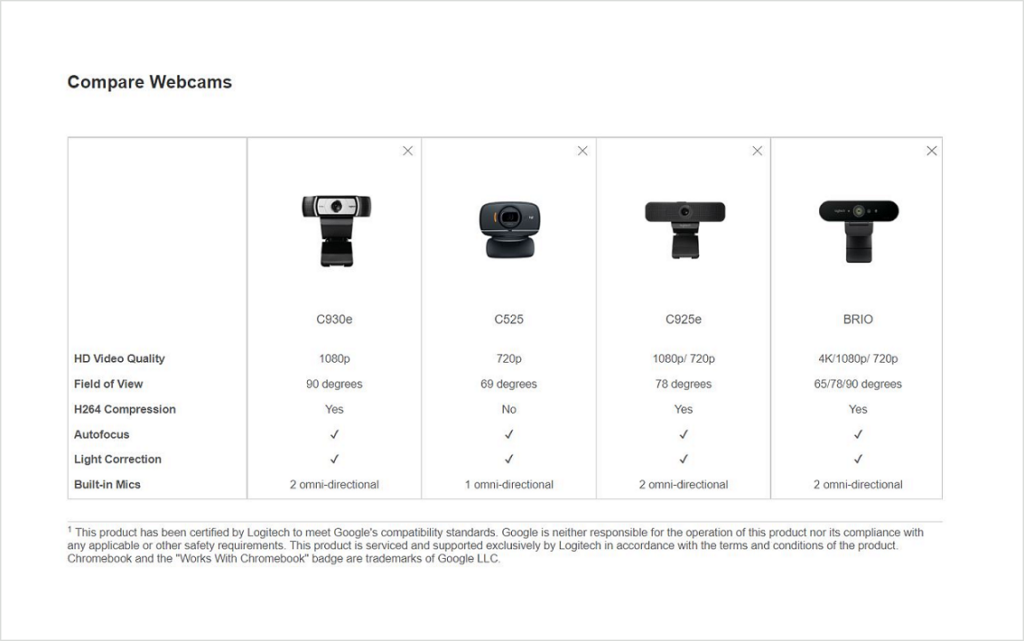 Take Action to Win Every Shelf
Of course, using Enhanced Content is just one part of an effective commerce strategy. Tracking and learning what content works best and optimizing product pages can make sale opportunities more efficient. And beyond digital shelf analytics, competitive reporting—for example finding out if a competitor item is out of stock or has changed pricing—can help make important adjustments to your own product strategy in near real-time.
What are you doing to secure your share of shelf in this year's holiday season? Here are some things you should consider:
Focus on product data quality and completeness. Depending on the commerce sites you sell through, the requirements may be significantly different. Remember, each retailer and marketplace wants to display your content in the way that ensures traffic to their site. Learn the differences in content requirements, or work with a provider like Syndigo, that has developed recipient-specific taxonomies and connections to ensure your product information can keep up with seller requirements.
Boost conversions with Enhanced Content. Syndigo has charted conversion lifts, on average, of more than 90% for product pages that include the additional rich media, engaging hero images, interactive toolbars, contextual hotspots, and other Enhanced Content. Syndigo is also the only supplier that can combine your approved product data with Enhanced Content widgets that can be updated directly on retail sites in real-time.
Optimize your content using Analytics. Understanding what works—and what doesn't—in real time can help you make content changes quickly to ensure you are gaining your share of the digital shelf. In addition, using content reports to benchmark your performance (pricing, out of stocks, and Enhanced Content conversions) against your competitors and categories adds an additional level of insight to drive more sales.
Are you making the most of your holiday and end-of-year shopping experiences? As brands and retailers begin to promote end-of-year sales, customers are willing to buy, and willing to spend—for the right item, presented in the right way. Ensuring product information is complete, engaging and optimized will help to build shopper sales—both online and in store.