These days, home is where the heart is! Ever since the COVID-19 pandemic, people have taken more and more pride in their at-home spaces. Between the influx of remote work opportunities and the lack of public gatherings, boosting the appearance, functionality, and comfort of one's home is an increasingly popular hobby—and a top priority.
This of course means consumers have way more items to shop for, which can be fun, but overwhelming. The assortment is seemingly endless and the variety of brands across different items makes purchase choices that much harder.
Consumers need guidance in determining the best product for their needs, particularly when shopping for home items online. That's why it's so critical for brands to communicate all the differentiators and advantages of their product on those highly competitive product detail pages.
So how can they effectively do this, with fewer people coming into stores to see things for themselves? Enhanced Content from Syndigo's Content Experience Hub (CXH) is the way to go.
27% average cart lift for Home brands with Enhanced Content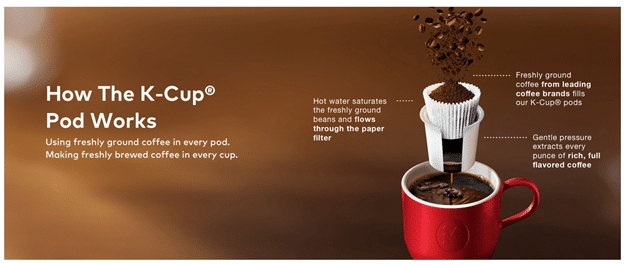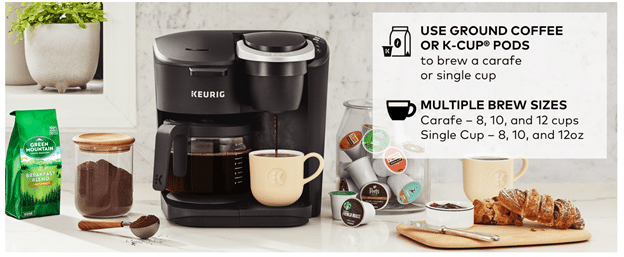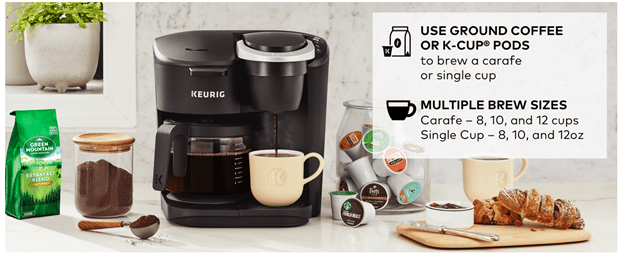 Home sweet home
Perhaps your consumer is searching for a vacuum cleaner. They're going to want to know how much it weighs, whether it's cordless or not, what colors it comes in, and a whole bunch of other attributes! It's not enough to simply list these out. Hands-off, interactive elements that let the shopper explore those details on the page and get immersed in the experience are what lead to conversions.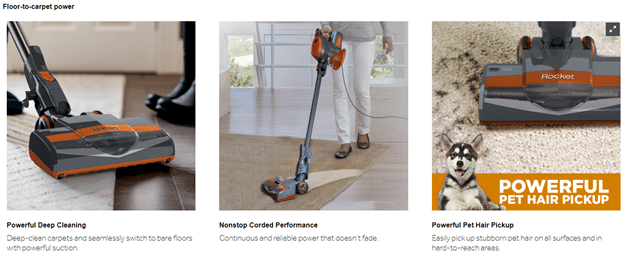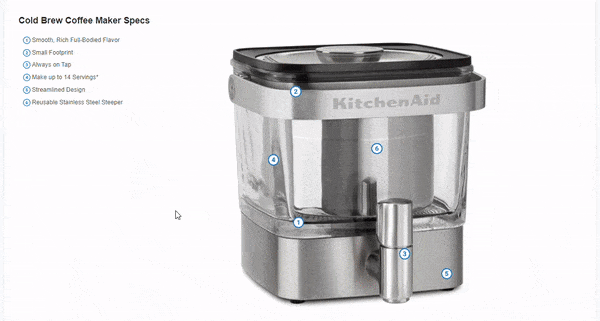 Digital product tours have proven to be especially effective when they include 360-spins.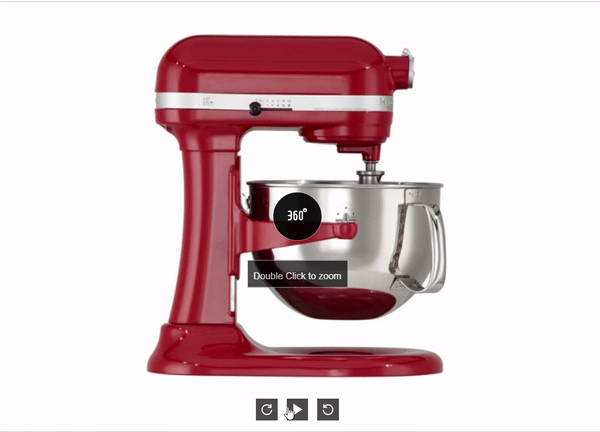 And the Enhanced Content features don't stop there for home brands! Let's say your shopper is looking at a microwave and wants to compare it with other, similar ones. Rather than risking them leaving the page, use a comparison table to demonstrate why your product is superior. Also consider image carousels, videos, and other lively Enhanced Content options to represent the ins and outs of your item.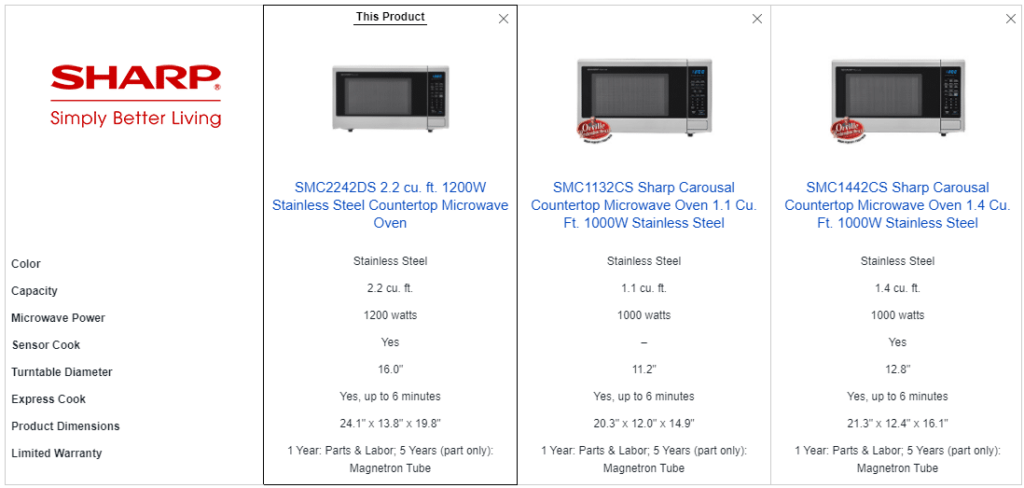 Improving home brand PDPs across retailer networks
CXH empowers brands to use Engaging Hero and In-Line Content to create impactful online product experiences. When key product specifications are shown, conversions triple—those are numbers you don't want to miss. To get started, home brands can submit their brand assets to Syndigo and then syndicate them across retailer-optimized layouts. Better engagement, maintained data accuracy, and higher sales await!
Use Feature Set or Video Widgets to showcase key features.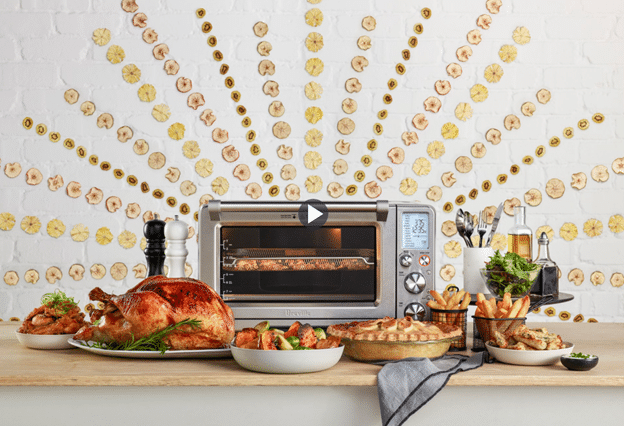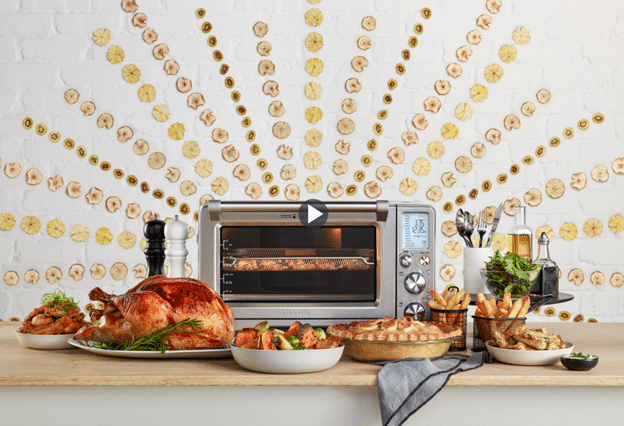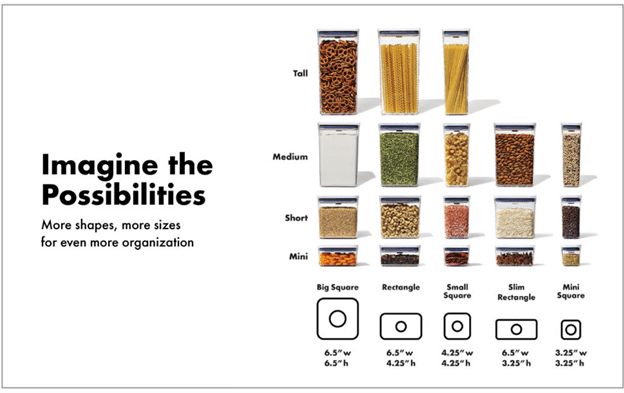 Be sure to tell your shoppers what they can expect with purchase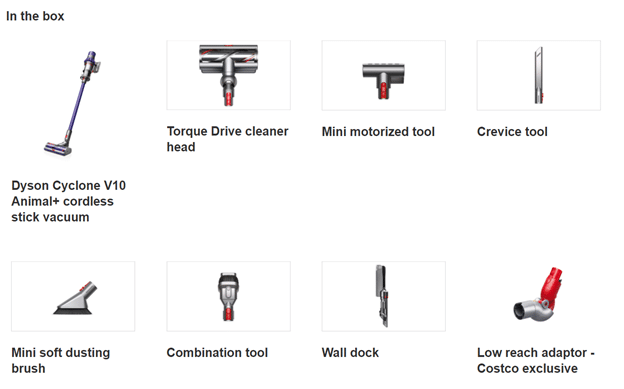 Start leveraging Enhanced Content for your home products today!
Syndigo's We've been in the business of helping companies manage, validate, optimize, syndicate, and elevate their product content for two decades. Serving Enhanced Content to amplify the shopping experience is a key part of that equation. With a recipient network of over 1,000 sites and partnering with over 2,500 brands across 6 million+ PDPs, we deliver more than 4 billion shopper impressions a year, you can trust us to support your brand launch, provide guidance, and measure success along the way.