ECommerce has breathed new life into numerous brick-and-mortar businesses, particularly in the wake of the pandemic, countless individuals have embraced the opportunities presented by eCommerce. Nevertheless, beneath these promising prospects lie formidable challenges. One such challenge involves eCommerce returns, which, if mishandled, can cast a shadow over your business's success and erode your margins.
Let's explore the detrimental impact of eCommerce returns and the best-practice strategies that businesses can adopt to navigate through it.
The Impact of ECommerce Returns
A surge in sales often goes hand in hand with an increase in returns. This principle holds true for both the customary holiday season and the bustling summer sales period. Research shows that in 2022, retailers expected an average of 17.9% of merchandise sold during the holiday season to be returned. Furthermore, returns accounted for $816 billion in lost sales across the U.S. retail marketplace in 2022 alone.
MERCHANDISE SALES, RETURNS AND RETURN FRAUD
In a 2021 consumer research report, different verticals have shown varying levels of vulnerability to returns. The study revealed that apparel led the pack by a significant margin, with 88% of consumers returning, followed closely behind were shoes at 44% and electronics at 43%.
Which types of products have you returned in then past?
Beyond just lost sales, returns can affect the business negatively in other aspects:
A risk of losing customer loyalty.
Ever since the pandemic, returning has become a new norm for shoppers. Businesses have been quick to adapt, continually enhancing the convenience of the return process. Shoppers can now make online purchases and easily return them in-store or arrange for couriers to pick up products directly from their homes. This shift has progressed to the point where many customers buy with an explicit plan to immediately return some or all of their items.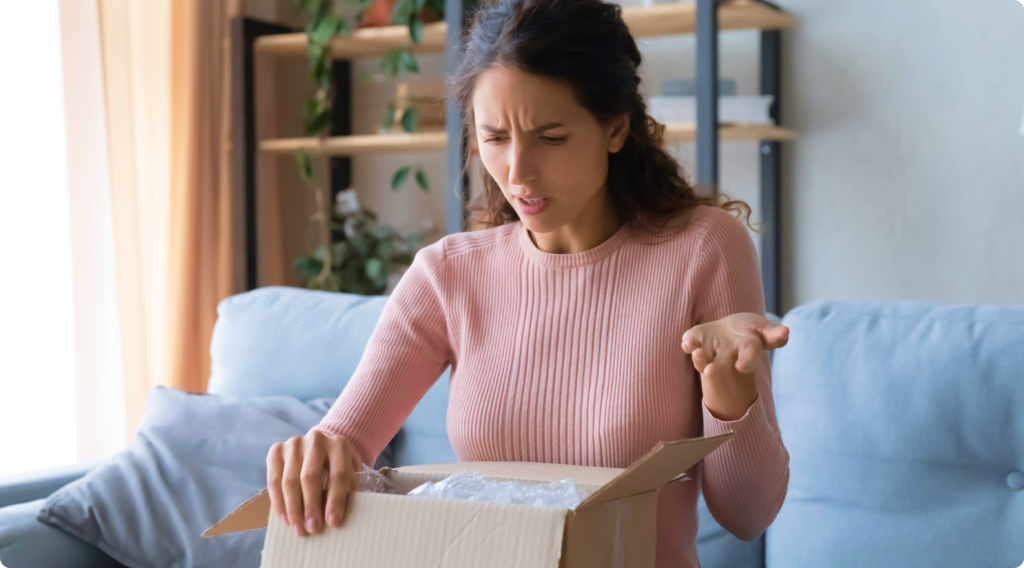 Unsurprisingly, shoppers expect the return experience to be seamless. Research shows that 25% of shoppers perceive the process negatively if it requires them to go out of their way.
If the return experience isn't continually refined, it's a simple matter for them to turn to competitors. And this could lead to the unfortunate consequences of gutting conversion rates and a churned customer base.
Increased resources spent on storage, logistics and personnel.
In response to the elevating return requests, businesses are adding workers, increasing warehouse space, and establishing separate departments to handle reverse logistics.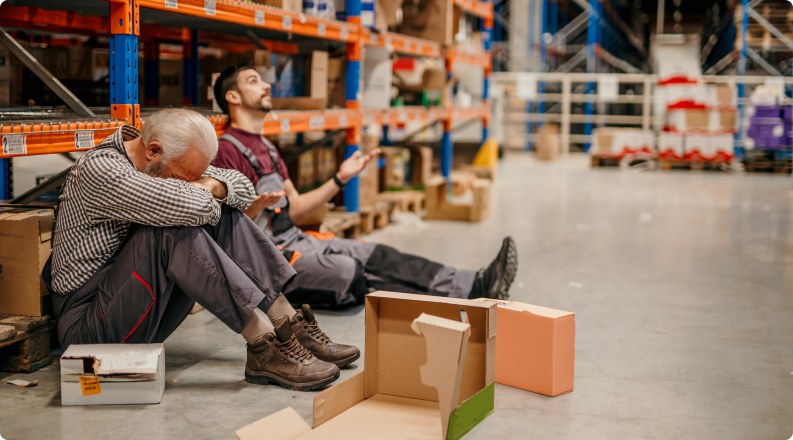 Many businesses do not have a sustainable reverse logistics system (the return process of an order, the process of moving the product from the customer to the point of origin.) in place, so they would have to buy extra storage space for the returned goods. Research indicates that as much as 21% of a company's logistics budget has been spent on inventory carrying, revealing the challenges posed by inadequate return processes in place.
Best Practices for ECommerce Returns
The first crucial step for brands and retailers to address the return issue involves collecting and analyzing return data. Understanding the reasons for customer returns enables proactive changes to reduce future returns and foster collaboration with manufacturers to enhance customer satisfaction.
Here are several tips on how to work on your PDPs to minimize return and maximize profit:
Make product information accurate and easy to find
Among all the reasons why customers return their purchases, "wrong product description" is on the top.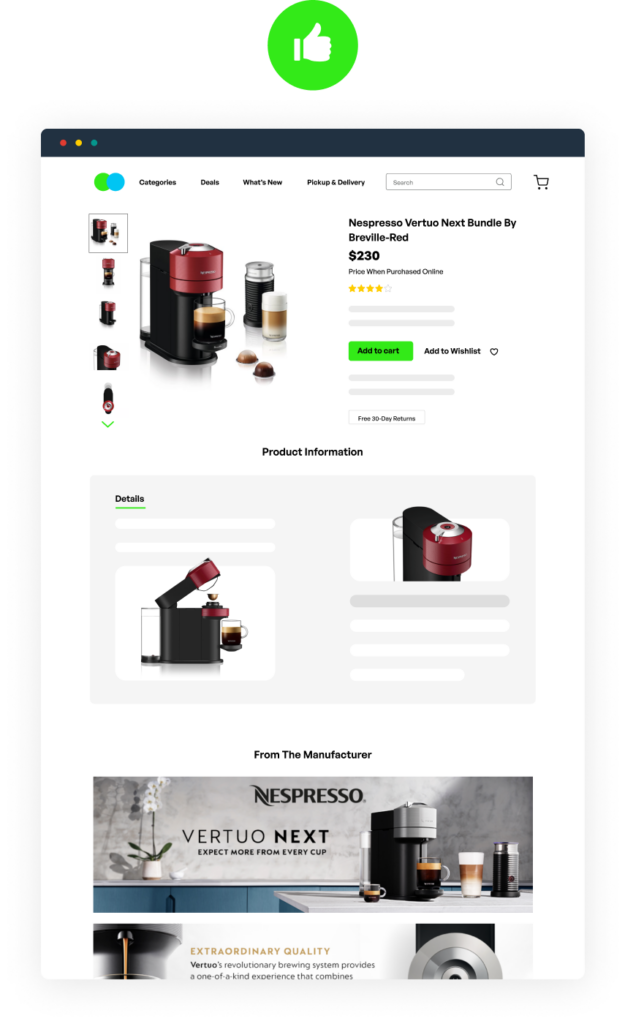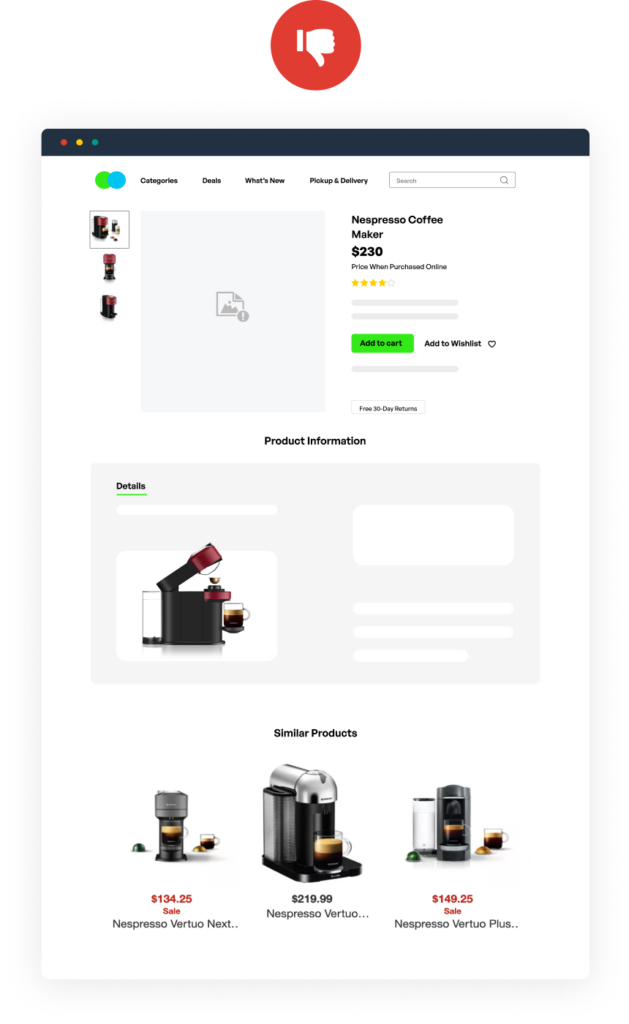 If a product arrives with specs different from what is stated on the PDP, there's a big chance it will be returned. Brands and retailers can take proactive steps by consistently monitoring their product content across various platforms and ensuring it aligns with the assets they upload, and is current, searchable, and accurate.
Admittedly, doing such manual work will take a substantial amount of time and effort, especially for businesses with many SKUs at hand, Syndigo's Compare with Live report can come into assistance here.
It enables you to monitor items more efficiently, saving time and highlighting the areas which require attention. Eliminate time to manually review product detail pages online, Compare with Live report guarantees that your product content is consistent with what is displayed live.
Increase efficiency and decrease overhead to save time and resources.
Provide visibility into retailers where there are potential syndication issues.
Get deep insights into data quality issues with content integrity auditing at attribute levels.
Identify variations in content on live site vs PIM
This tool optimizes your product listings, ensuring accurate and timely delivery of content across all your retail channels.
Ensure your product content is engaging and interactive
Shopping in-store has a notably lower return rate compared to shopping online. The tangible interaction with products empowers shoppers to make more informed decisions before purchasing. That's why it's essential for eCommerce businesses to mimic the in-store experience by making the product content closely resemble reality.
Many businesses have embraced 3D/AR technology to showcase their products in action – whether it's trying them on, visualizing them in a customer's living space, or comparing them to real-life objects. And by adopting that, they have seen the return rate reduced by 5%.
Or you can try out utilizing Enhanced Content to bring life to your product pages. Delivering engaging content that converts by transforming your product experience from simple descriptions to immersive storytelling with findable, searchable, enhanced media, shown to produce a 39% average lift in add-to-cart rates.

Summary
ECommerce return has now been an integral part of the entire ecosystem for brands and retailers, holding equal significance as the initial stages of the process. For businesses, it's essential to have a shift in mindset to refine the processes year over year and create a full-circle, holistic experience for shoppers.