The beauty industry is a competitive one. Not only are there multiple facets—make-up, hair care, skin products—there's a large variety of types and sub-segments within each of those areas. Many sectors have a wide assortment of brands to choose from, but beauty products take that to another level.
Add in the fact that so many people are shopping online today, and the quest for the perfect beauty product becomes even more daunting. So when you manage product content for a beauty brand, how do you ensure your products stand out amongst the competition on retailer websites? Fortunately, Syndigo's Content Experience Hub (CXH) has the tools to support you.

Drive beauty brand sales with Enhanced Content
Syndigo's Enhanced Content is the key to enabling those smart purchase decisions. With Engaging Hero images and In-Line Content, beauty brands are able to give shoppers those tools to unveil whether a product fits their needs along with products that can complement their desired look. Such rich media creates an immersive online product experience that consumers will love. And it shows…as enhanced content, on average, increases conversion rates by 35% within the Beauty category!
Let's say your shopper wants to see a "before and after" hair care comparison, or view different shades side by side. Try to showcase your product shades within the same PDP and on different skin tones to show how your product will apply.



Offer a guided shopping experience via a product selection tool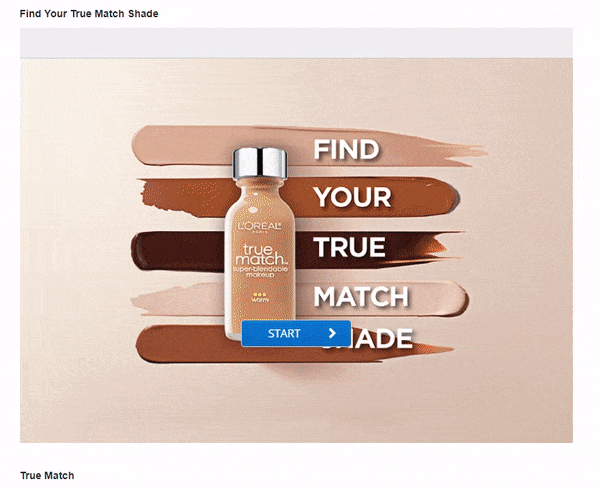 Beautifying product content is important
Your brand might sell eyeshadow, moisturizer, color-safe shampoo, styling tools, or all of the above—regardless, those products need to shine on their product detail pages. With eCommerce being so relevant in today's world, building hands-off points of interaction with these products is pivotal.
You can increase your conversions when product comparison tables are utilized for this purpose.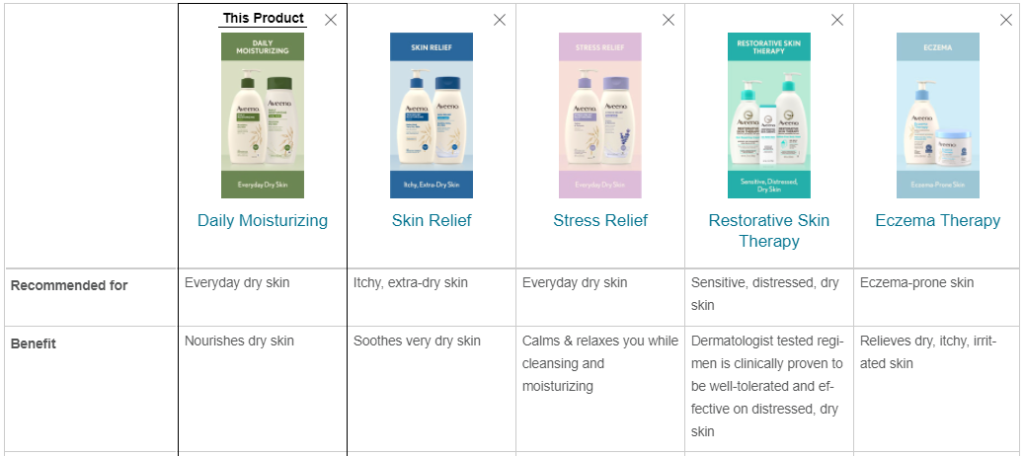 When a consumer is searching for a beauty product on a website, they need to have the tools at their disposal to narrow down their decision. It might be a particular shade or application the shopper is looking for, so when the PDP allows them to see those options for themselves, more informed purchases can be made and customer satisfaction skyrockets.
Show how to get "the look" through best practice application for Skin Types & Customer Profiles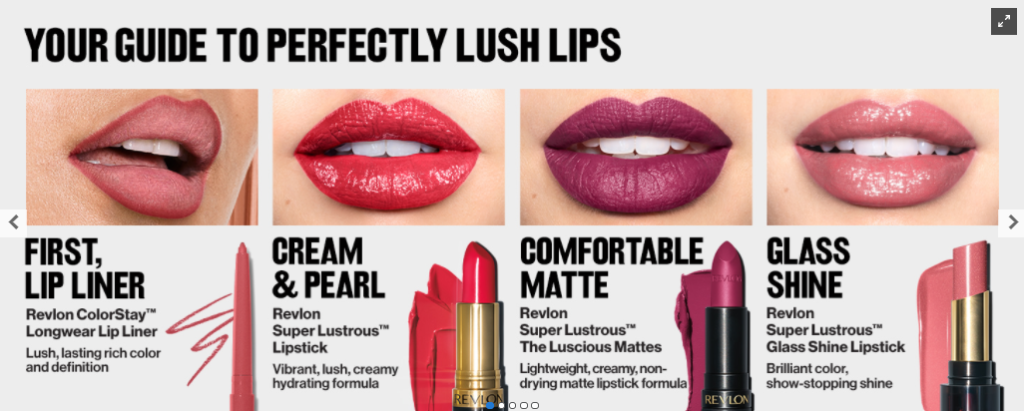 Moreover, conversions jump by 20% when consumers engage with an interactive tour of the beauty item. Simply submit your brand assets to Syndigo once and see the results speak for themselves! Once you submit, you can syndicate across retailer-optimized layouts and keep data accuracy in check. Help your online shoppers find the look they're seeking with Enhanced Content now.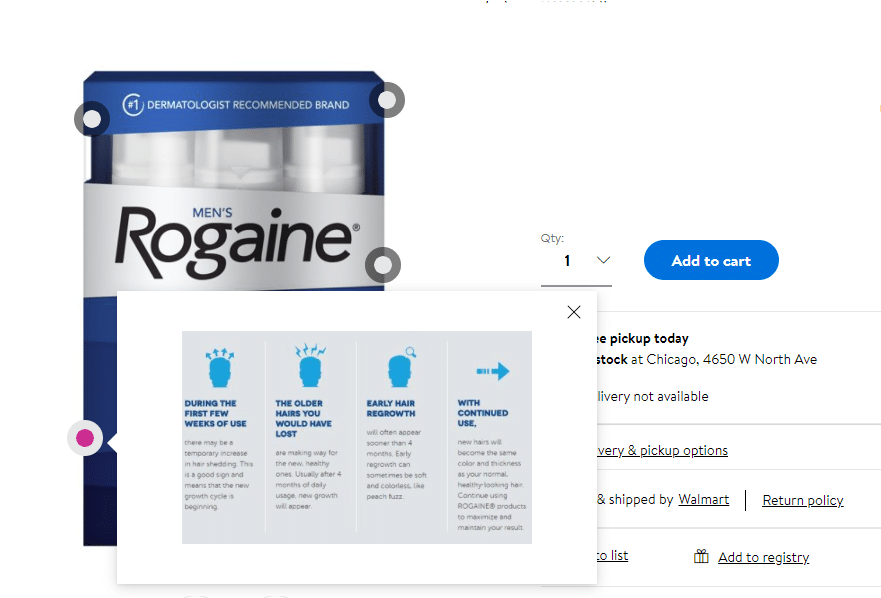 Videos are a great way to connect with shoppers by demonstrating the ease of application via influencer content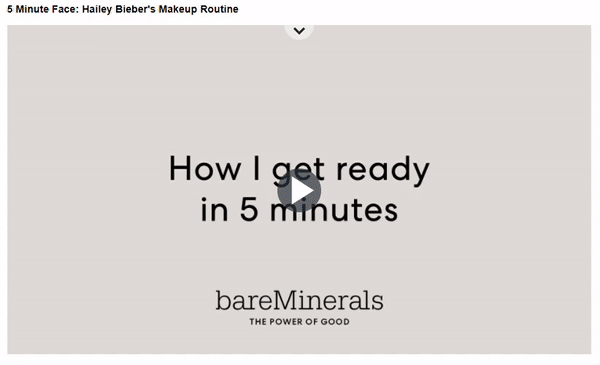 Showcase Cutting-Edge Technology & its RESULTS!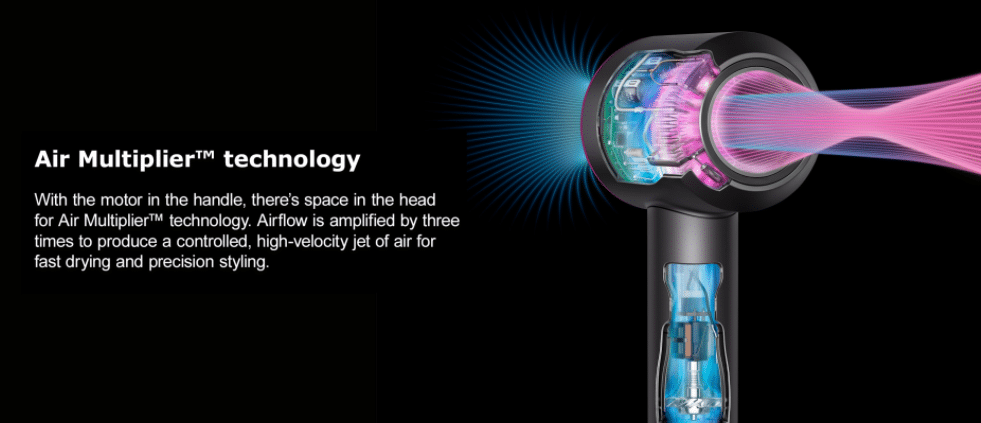 Call-out what shoppers & industry professionals are saying about you!

Let shoppers know about the quality of your ingredients to showcase value and quality of your products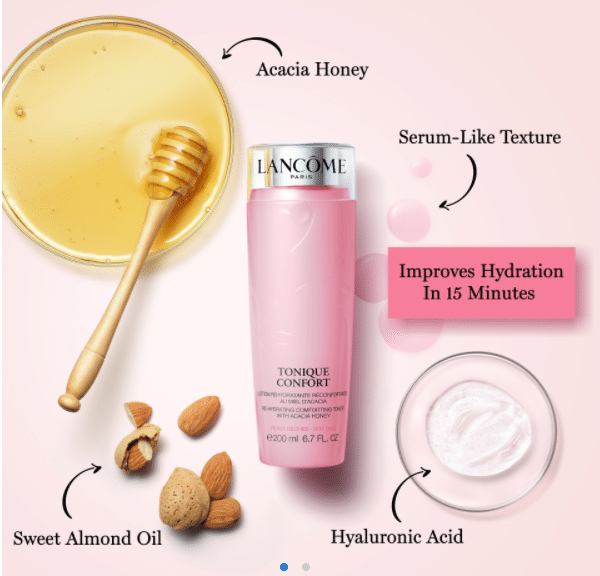 Start leveraging Enhanced Content for your beauty products today!
We've been in the business of helping companies manage, validate, optimize, syndicate, and elevate their product content for two decades. Serving Enhanced Content to amplify the shopping experience is a key part of that equation. With a recipient network of over 1,000 sites and partnering with over 2,500 brands across 6 million+ PDPs, we deliver more than 4 billion shopper impressions a year, you can trust us to support your brand launch, provide guidance, and measure success along the way.